Award of Distinction- First Place
Award of Merit, Energy & Environmental Design
Eric Johnson Associates Inc.
Silver Oak Alexander Valley Winery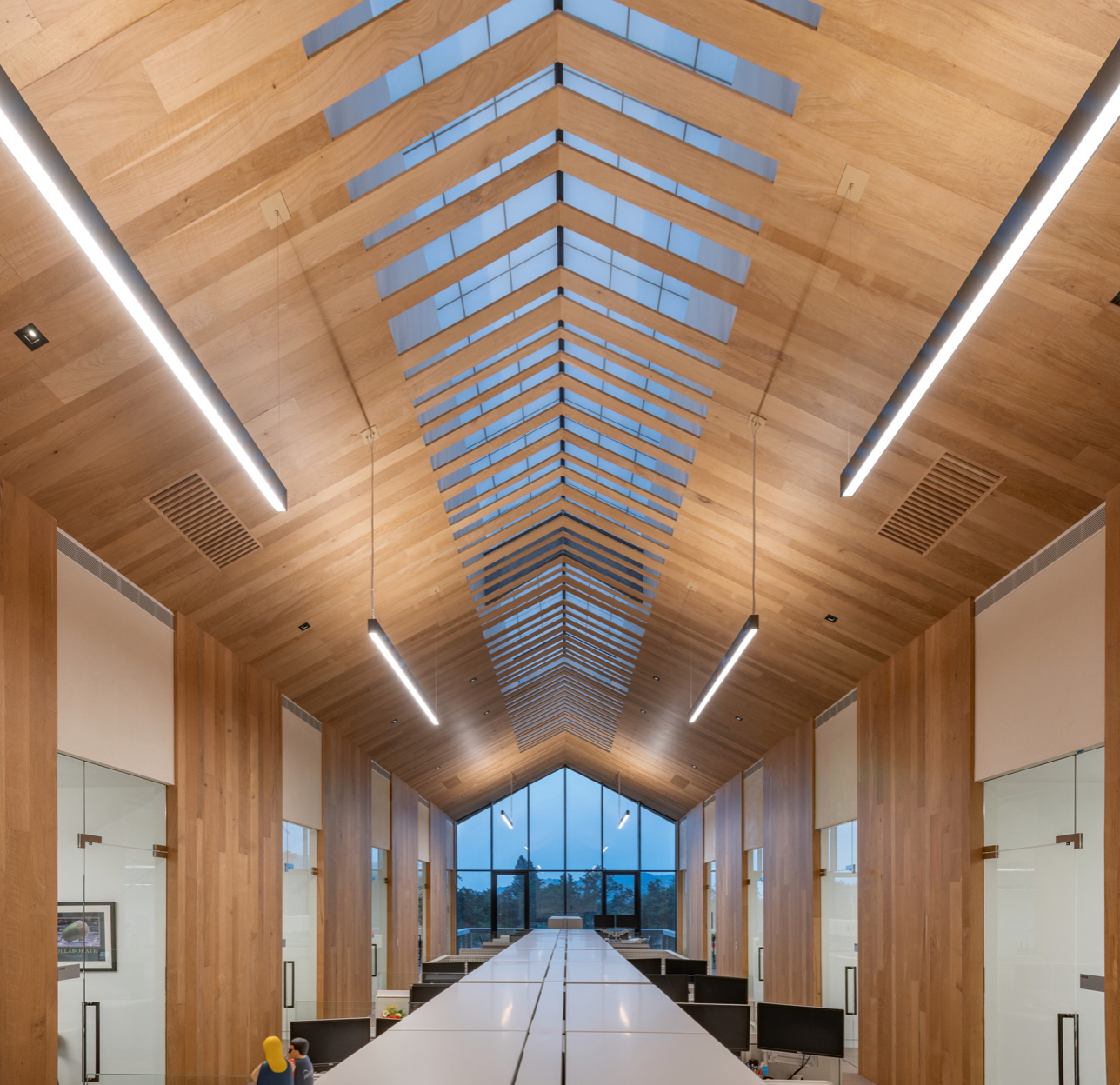 Award of Distinction, First Place
The Award of Distinction is awarded for extraordinary achievement in lighting design. This year the IESSF Awards Committee elected to recognize one unique project that stood above all others.
Award of Merit, Energy & Environmental Design
PG&E'S Pacific Energy Center has encouraged good lighting design as part of a successful energy-efficient project. PEC is honored to recognize a project for exemplary energy efficiency and thoughtful use of effective lighting controls without sacrificing beauty or function. The design for this project demonstrated a well-conceived system of sensor, time-based and touch-screen controls to manage lighting for various activities in work spaces, hospitality and for touring through the night landscape. The facility-wide BACnet control system integration provides real-time analysis of energy use and allows for continuous improvement. The design team created an exquisite ambience, while honoring the dark sky, and still achieved a net positive energy rating overall, which makes this project definitely, Positively Fabulous.
Project Summary
Silver Oak's Alexander Valley Winery juxtaposes state-of-the-art vinification with traditional barn- inspired architecture using reclaimed materials, creating a modern, yet sustainable facility. This is the first production winery to be awarded LEED Platinum certification for Building Design and Construction, with LBC certification in progress.
With a net positive water and energy rating, Silver Oak Winery was designed specifically to 'give more than it takes' from the environment. Our unique challenge was to design cutting- edge lighting systems which align with the winery's rigorous environmental standards, yet still meet the multi- functional and aesthetic needs of the various spaces – almost 120,000 sq. ft. We were charged with showcasing the natural beauty of the 'modern barn concept' architecture, creating a welcoming space for tasting and hospitality, highlighting retail locales, building systems to illuminate offices and production facilities, plus the challenge of subtly lighting a trail through the vineyards for nighttime tours, and melding the interior space with surrounding landscape.
Through extensive research and collaboration with the project team, we developed intuitive, integrated, multi- faceted and eco- friendly solutions for each space.
Control of such a sophisticated system is vital. Hospitality and Tasting areas use pre- set light levels with touchscreen interface, while a standard network controls the Production and Office spaces. All facility systems connect through BACnet, providing real-time analysis to monitor energy use. Occupancy and daylight sensors with time clocks ensure California Title 24 compliance. The 'Night Tour' setting employs inventive techniques to create a guided path from the Hospitality through the vineyards to the working winery, creating ambience via the visual fusion of the interior and exterior, while meeting Dark Sky guidelines.
The photographic tour guides you through Silver Oak Winery, showcasing each space enhanced by innovative lighting features and techniques, designed to be architecturally respectful, energy efficient, but above all, exquisitely luminous.