Outdoor Lighting Design Award of Excellence
Arup
Bay Meadows Phase II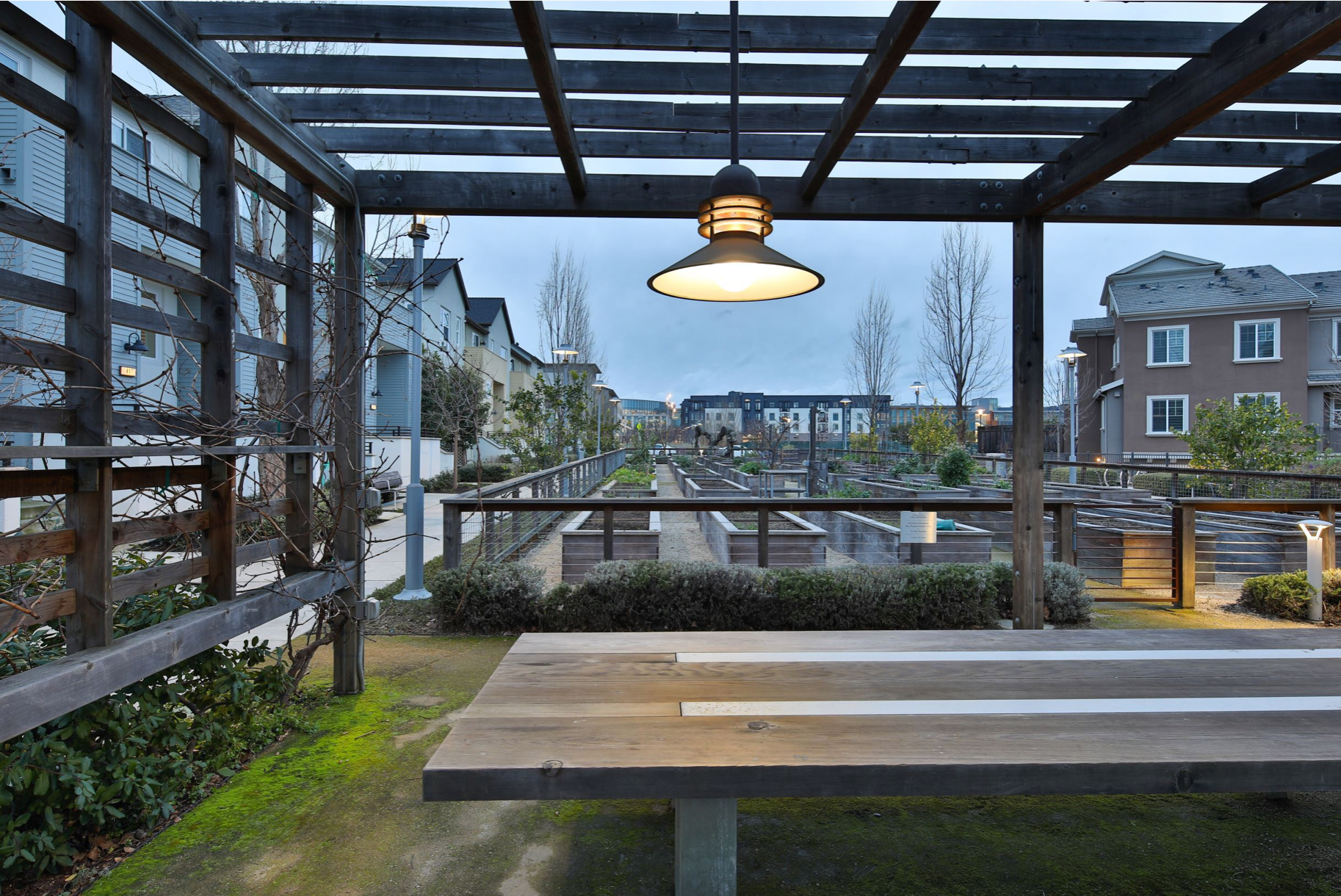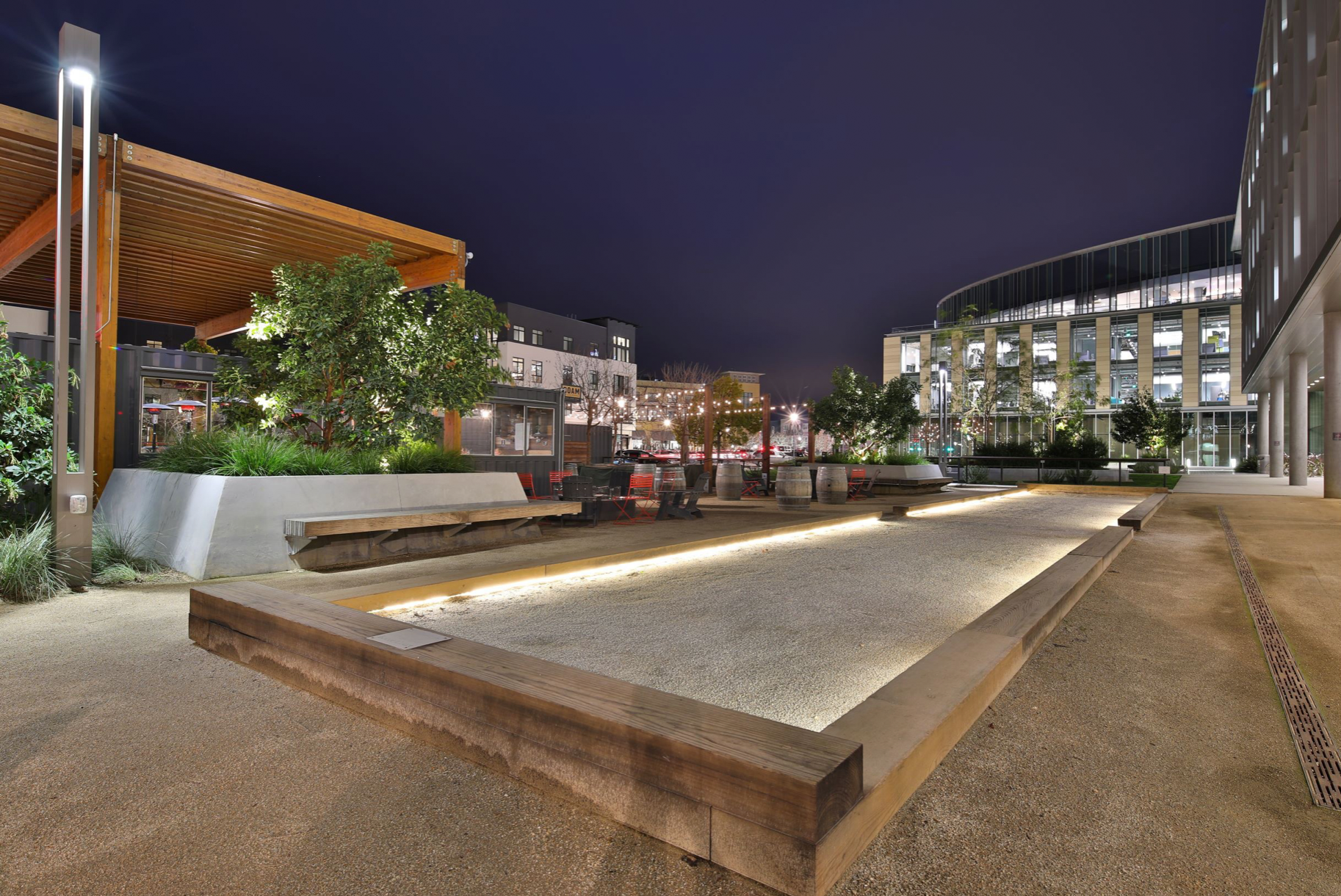 Outdoor Lighting Design Award
The Outdoor Lighting Design Award recognizes excellence in lighting design and application in all aspects of exterior lighting. The award celebrates achievements in aesthetics, applied technical acumen, creative solutions to demanding site conditions, and advancements to the industry in outdoor lighting applications. The goal of the award is to further the understanding, knowledge, and function of outdoor lighting as a critical aspect of the built environment.
Project Summary
The Bay Meadows mixed- use development is a charming transit oriented urban village in historic San Mateo containing a mix of residential apartments and townhomes, office buildings, retail space and various parks and gardens. The team designed the lighting for the outdoor public realm throughout the master plan then filled- in the various open spaces over a 12+ year period while maintaining a sense of continuity. The main complexities were to provide continuity over time throughout technological advances, different jurisdictional reviews, and across a range of programmatic needs. Example; the review process for publicly maintained parks and private development in the public realm had different expectations for durability of specified fixtures.
Lighting schemes provide a common thread across all sites through a focus on human scale for pedestrian circulation, familiar fixture vocabularies with a unifying 3000K though concepts avoid the monotonous. Even street lights are no more than 14ft tall, as the car is secondary to the sidewalk for this transit- oriented community.
The controls for each open space are integrated into the closest building or hidden electrical panel within the site, with simple astronomical timeclock, photocell, curfew light level reduction, and in some cases emergency lighting increases the light levels from normal ambient conditions. Lower light levels were used for the more contemplative and residential spaces, reducing energy use beyond code. The controls can be overridden by the facilities team of each building and the site is an example of a case when keeping it simple was the right approach to cater to all users.
Variation in brightness across the master plan has been used to create areas of elevated visual hierarchy, activating some areas at night, while allowing others to become dormant during the nocturnal hours. Visual comfort and site lines have been considered across each pedestrian thoroughfare crossing the site.